The results from New Jersey's 2023 general election delivered fascinating insights into the state's political landscape. All 120 seats in the Legislature were on the ballot, contested under a newly redrawn legislative map. Bolstered by a strong showing in 2021, New Jersey Republicans hoped to gain seats in both chambers—instead, state Democrats scored huge wins and expanded existing majorities by a net of five legislative seats.
In the weeks leading up to the election, a Rutgers-Eagleton Poll highlighted the top concerns facing New Jersey voters. Notably, the economy and tax matters took center stage, but other significant issues included gun violence, reproductive rights, parental involvement in education, and clean energy mandates. The GOP anticipated that these issues, coupled with the unpopularity of President Joe Biden, would help them regain control of the Legislature, but these hopes did not materialize.
With a near one-million voter registration advantage, and a significant cash-on-hand lead, New Jersey Democrats successfully defended their seats in the 4th and 38th legislative districts and reclaimed seats lost two years ago in the 3rd and 11th districts. As a result, they will return to Trenton in the new session with expanded majorities, marking a significant outcome in the political landscape of New Jersey.
Highlighted District Races
Here are some key results from specific legislative districts:
LD-2 (Atlantic)
In LD-2, Republicans maintained control with Senator Vince Polistina (R-Egg Harbor Township) prevailing over Democratic County Commissioner Caren Fitzpatrick. With Senator Polistina at the top of the ticket, incumbent Assemblymembers Claire Swift (R-Margate) and Don Guardian (R-Atlantic City) defeated a trio of well-funded Democratic challengers. Notably, Democrats will have to wait until 2027 for another opportunity to challenge the 2nd district's Senate seat.
LD-3 (Cumberland/Gloucester/Salem)
Former Assemblyman John Burzichelli (D-Paulsboro) unseated Ed Durr (R-Logan) in LD-3. This victory avenged the 2021 loss of former Senate President Steve Sweeney. Burzichelli's running mates, Gloucester County Commissioner Heather Simmons (D-Glassboro) and Salem County nonprofit leader Dave Bailey, also emerged victorious against incumbent Assemblywoman Bethanne McCarthy Patrick (R-Mannington) and Hopewell Township Committeeman Tom Tedesco. The results were closely contested, with Simmons and Bailey securing 25.4% and 25.3% of the vote, respectively.
LD-4 (Camden/Gloucester)
Democrats successfully retained control of the highly competitive LD-4, led by Assemblyman, and now Senator-Elect, Paul Moriarty (D-Washington). Monroe school board member Cody Miller and Gloucester Township Councilman Dan Hutchison secured victories in the race for the Assembly seats. The race began last year when the New Jersey Legislative Apportionment Commission approved a new legislative map, redrawing the 4th district as a hyper-competitive seat that had favored Republican Jack Ciattarelli by nearly seven points in the 2021 gubernatorial election.
LD-8 (Atlantic/Burlington/Camden)
Republicans held onto LD-8 in a closer-than-expected race. Latham Tiver (R-Southampton) secured his first Senate term, defeating former Pemberton Township Councilwoman Gaye Burton. Tiver ran alongside two incumbent Assemblymembers Michael Torrissi (R-Hammonton) and Brandon Umba (R-Medford), with a slightly closer race for the Assembly seats. Torrissi secured 25.9% of the vote, while Umba secured 25.5%, narrowly edging out their Democratic challengers.
LD-11 (Monmouth)
In one of the state's most competitive and expensive races, Senator Vin Gopal (D-Long Branch) handily defeated GOP challenger Steve Dnistrian by a convincing 60% to 39% margin. Gopal's running mates, Margie Donlon and Luanne Peterpaul, also secured their positions by defeating incumbent Republican Assemblywomen Marilyn Piperno (R-Colts Neck) and Kim Eulner (R-Shrewsbury).
LD-16 (Hunterdon/Mercer/Middlesex/Somerset)
LD-16 remained in Democratic hands, with Senator Andrew Zwicker (D-South Brunswick) and Assemblyman Roy Freiman (D-Hillsborough) winning re-election. Additionally, former aide to Congressman Tom Malinowski, Mitchelle Drulis claimed her first term in the Assembly. Despite a strong effort from Republicans to retake the district they once controlled, Democrats maintained their grasp in the district.
LD-30 (Monmouth/Ocean)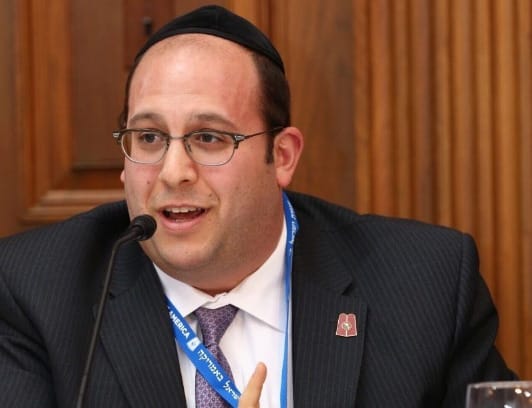 In an unusual turn of events, Democrat Avi Schnall won an Assembly seat in the deep-red 30th legislative district, unseating incumbent Assemblyman Ned Thomson (R-Wall) who has served in the Assembly since 2017. Schnall's victory was a significant win for Lakewood's Orthodox Jewish community, which rallied behind Schnall to advocate for their interests.
LD-38 (Bergen/Passaic)
Senator Joe Lagana (D-Paramus), Assemblywoman Lisa Swain (D-Fair Lawn), and Assemblyman Chris Tully (D-Bergenfield) secured re-election in LD-38. The Democratic incumbents successfully held onto their seats, representing various Democratic-leaning suburbs in Bergen County. This team has been in place since 2018 and continues to exercise Democratic control over the 38th district.
Looking Ahead
Following these election results, state lawmakers will return to Trenton for a potentially consequential lame duck session. Pending issues include veterans' home reforms, clean energy policy changes, and social justice measures. The state court system also faces judicial vacancies, and New Jersey's schools are grappling with a teacher shortage. With newly elected lawmakers set to join the Legislature in January, we may witness significant action during this busy lame duck session.
Stay tuned for more updates as the political landscape in New Jersey continues to evolve. If you have any questions or would like to discuss these results in more detail, please do not hesitate to reach out to the McCarter & English Government Affairs team.